OK, I will be the first to admit it and I am sure I won't be the last: my parents aren't great when it comes to technology and they surely can't keep up the pace with all the acronyms and stuff us younger people know. Take texting for example: something that the younger generation takes for granted can turn into epic comedy thanks to our parents. You've probably been there already.
And if you haven't, I did select for you 25 of the best and most hilarious parent texts ever that will have you laugh yourself to tears. Guaranteed!
1.
2.
3.
4.
5.
6.
7.
8.
9.
10.
11.
12.
13.
14.
15.
16.
17.
18.
19.
20.
21.
22.
23.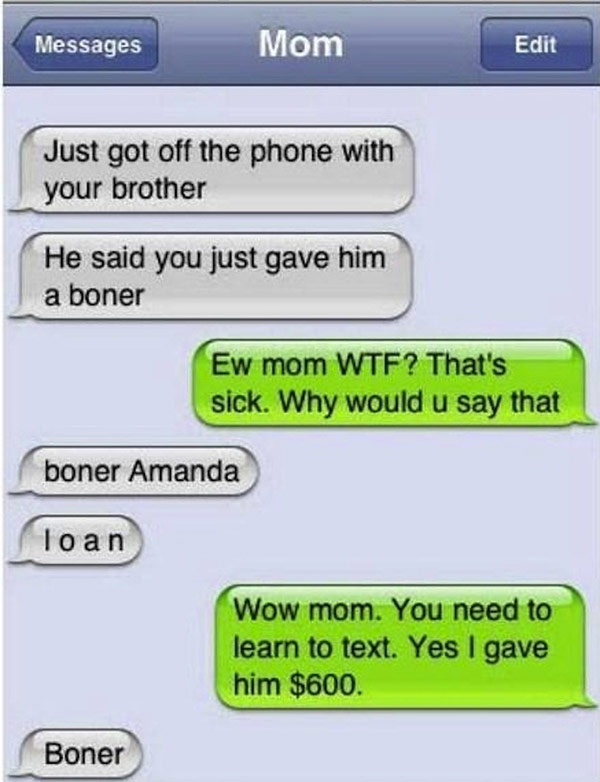 24.
25.
Yup… STOP! It was insanely fun and I hope you had a great laugh reading this, just like I did. And if you did, don't hesitate to share this with your friends and family. They all deserve to have a good laugh, too!